Welcome to our review of the popular Monster Moto MM-B80 mini bike, one of the best-selling mini pit bikes on the market. If you're searching for the best price on the MM-B80, click here to check out the official Amazon product page. Otherwise, keep on scrolling to get to our detailed and in-depth Monster Moto mini bike review.
This site contains affiliate links to products. We may receive a commission for purchases made through these links.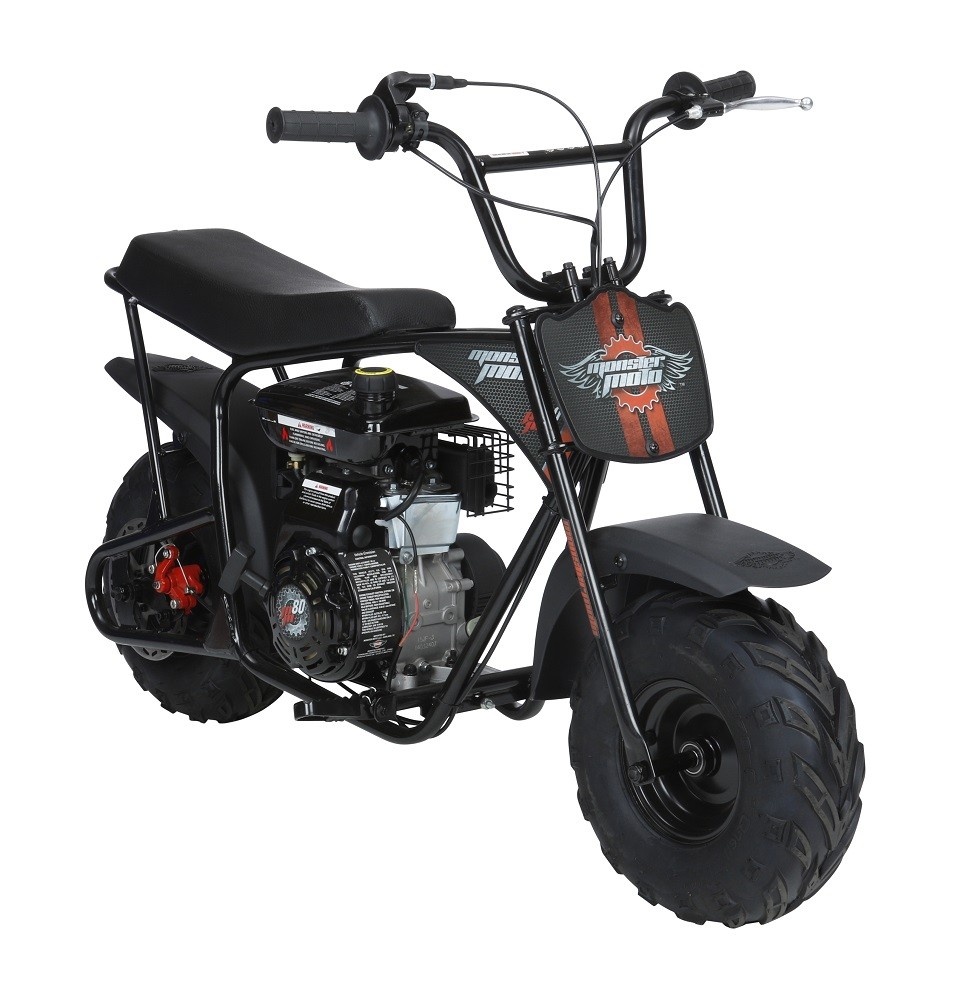 Allow me to introduce you to the Monster Moto MM-B80 mini bike. This little mini bike is reminiscent of the classic mini bikes from years ago, but it is equipped with modern features that make it both safer, and easier to learn and ride on.
This modern take on a timeless classic has safety features like an exhaust heat shield, chain guard, and a kill switch making the MM-B80 a safer take on the classic we all know and love. Let's take a look at some of the things that set this bike apart from the competition.
MM-B80: Ready to Ride in Minutes
The Monster Moto MM-B80 comes ready to ride right out of the box. All you have to do for assembly is hook up the handle bars and fill the tank. Everything else comes pre-assembled, so you can spend less time hassling with getting it put together and more time letting your kids ride, or "testing" it out for yourself.
You don't even have to worry about having the right equipment for the job since the Monster Moto MM-B80 mini bike comes with the tool needed for attaching the handlebars. All in total, the assembly should not take more than ten minutes or so, and that's being generous.
MM-B80 Tech Specs
This little mini bike comes with a peppy little 80cc four stroke OHV engine. The engine is a pull start, so you won't have to worry about your kids having to try to kick start this little bike. It also sports a CVT transmission meaning there is no shifting required.
This makes the MM-B80 a great bike for beginners just learning how to ride since they will not have to worry about burning up the engine by not shifting, or damaging the clutch by shifting too soon.
This combination of an 80cc engine and CVT gives the MM-B80 a max speed of 23 miles per hour. This may not seem huge compared to a full size bike, but when you consider who is going to be riding it and the size of the bike itself, you realize that is pretty fast.
Braking is handled by a single rear disc which is controlled with a hand lever. This will provide abundant stopping power for a bike this size. The tank is just shy of a gallon. This allows the Monster Moto mini bike to run for 45 minutes to an hour between fill ups.
Last, but certainly not least, the construction is very high quality with a reinforced tube steel frame and polypropylene fenders. The Monster Moto MM-B80 mini bike is a pit bike that can take some serious abuse. The tube steel frame is going to last for years and the fenders won't dent or bend in a crash.
What if Something Goes Wrong with My MM-B80?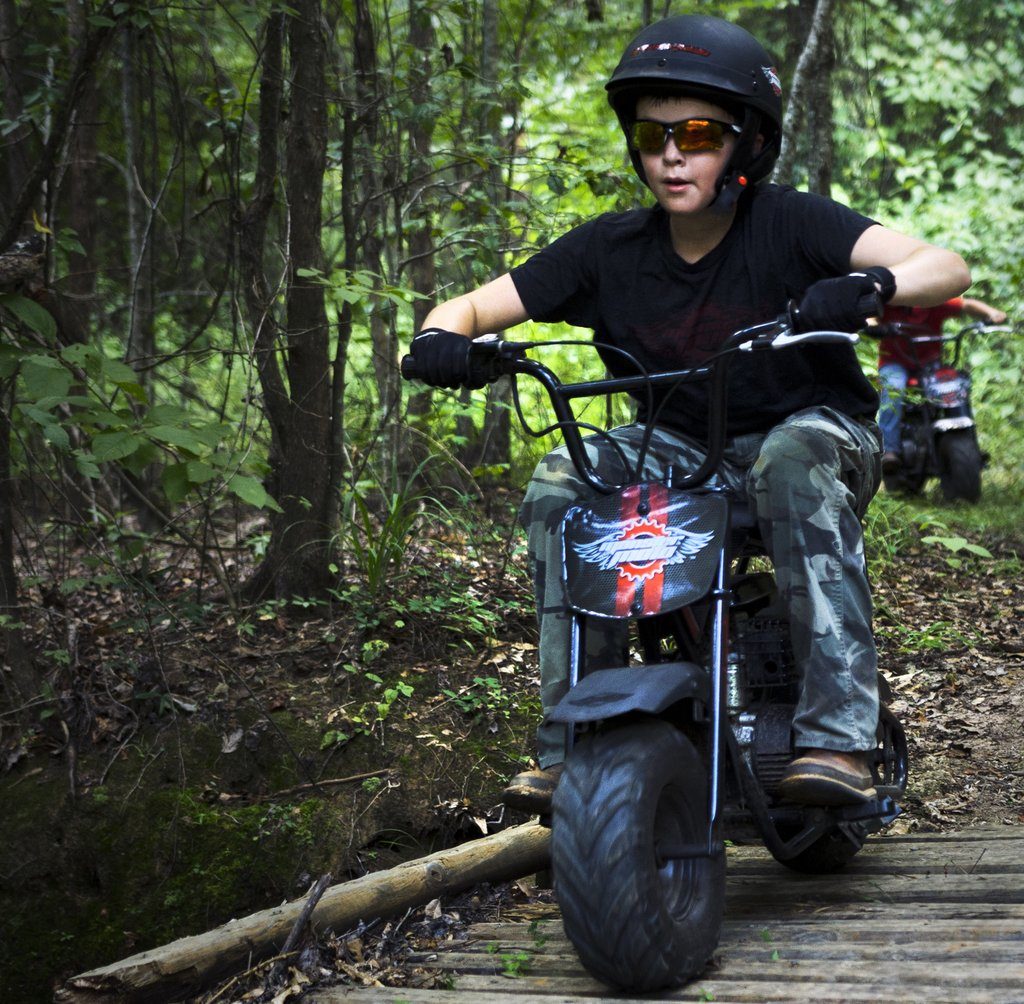 If something goes wrong with your Monster Moto MM-B80 mini bike, you are covered by a 90 day limited warranty. This warranty only applies to the original purchaser, however, but what are the odds someone will sell it within the first three months?
This Monster Moto pit bike also has a 30 month emissions warranty. This warranty is transferable, so if you choose to sell the bike then the emissions warranty goes with it. The emissions warranty guarantees that the MM-B80 will continue to meet emissions standards from the time it was manufactured for at least 30 months. At Respectable Reviews, we recommend the MM-B80 as a great starter bike for the new or young rider.